Ocean Predator Movement Ecology
and Conservation
Our research focuses on marine predator, notably shark movements, behaviour and ecology in relation to environmental changes and anthropogenic threats. The aim has been to understand patterns, mechanisms, causes and consequences of behaviour, movement and population redistributions across fine to global scales. Key motivating questions are why do sharks move where they do, what space use patterns emerge and why, and what are the consequences of such dynamics for conservation in the face of anthropogenic activities?
Our approach is to obtain new insights by applying novel telemetry, bio-logging and analytical approaches to understand predator-environment interactions from individual-based tracking to population modelling. Our research tests hypotheses about foraging behaviour, habitat use, optimal searching, migration under climate change, redistribution patterns, and impacts of fishing and climate change. Results are used to to inform conservation and management of shark and other populations, particularly in relation to fishing exploitation and climate change.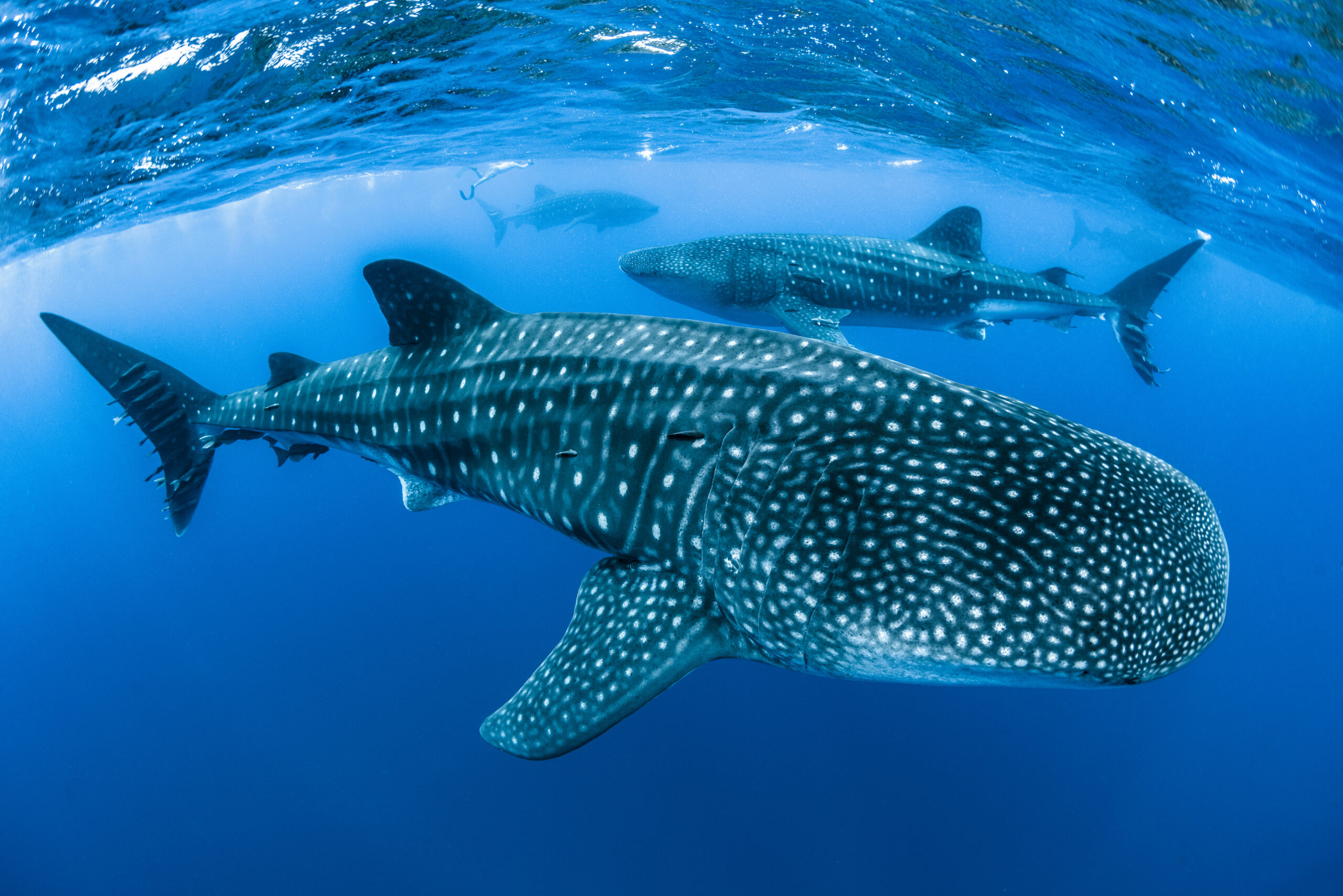 Our Research Impacts
---
Mysterious circles of basking sharks explained
Research by our group identifies northeast Atlantic coastal waters as critical habitat supporting courtship reproductive behaviour of endangered basking sharks, the first such habitat revealed for this species globally.
Global shipping trade is killing whale sharks
Our research reveals substantial "cryptic" lethal ship strikes of whale sharks, which could explain why populations continue to decline despite international protection and low fishing-induced mortality. Mitigation measures to reduce ship-strike risk are needed to conserve populations.
Read more: "Global shipping trade is killing whale sharks" The Washington Post