An exclusive quarterly membership magazine bringing you the latest news in marine biology research and education.
Recent Articles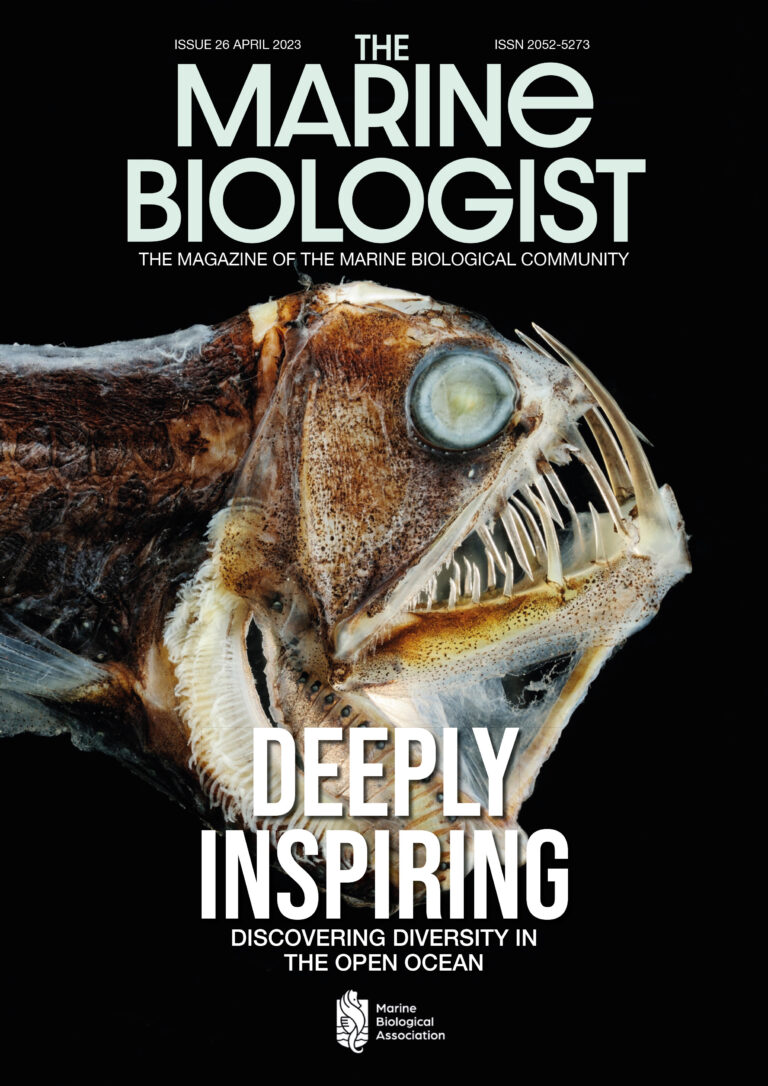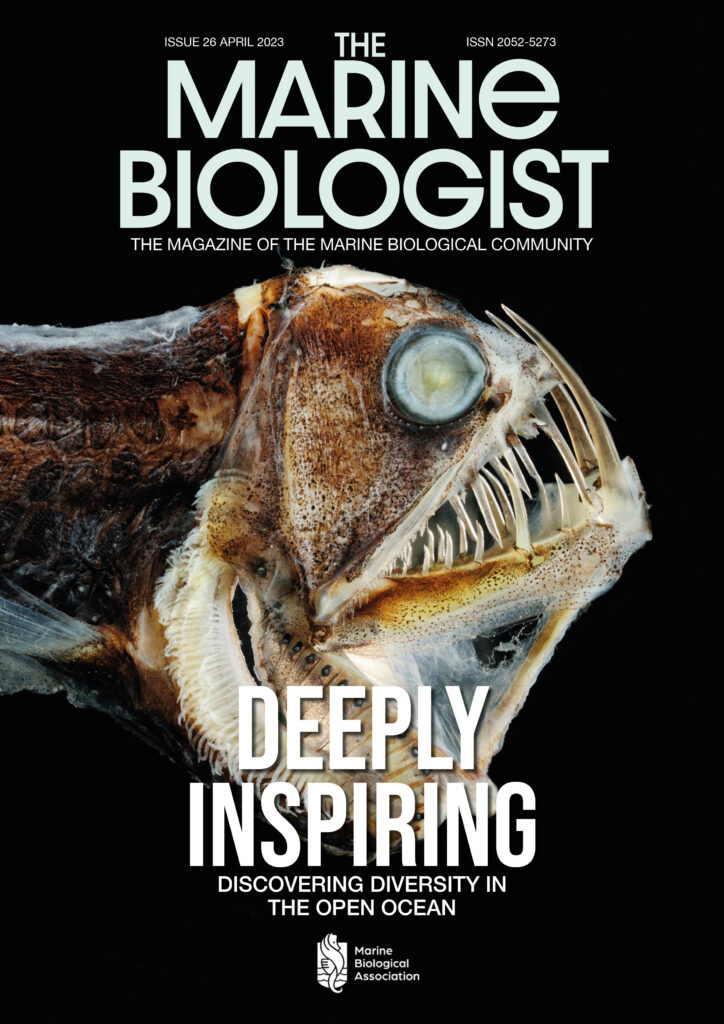 Latest Issue
The Marine Biologist is a beautifully produced and exclusive quarterly magazine that covers all the important developments in our knowledge of ocean life.
Where better to look for inspiration than in the silence and timelessness of the deep sea. Joe Wells and colleagues guide us to the remote tropical Atlantic where the latest UK Blue Belt expedition charts unknown depths and the abundant marine life that surrounds Ascension Island and St Helena. This is a very timely reminder of how diverse and abundant the ocean could be everywhere.
Snails with an armour-plated foot and fish with transparent heads are examples of traits that have evolved to survive the rigours of life in the deep sea. Robert Blasiak of the Stockholm resilience Centre treats us to a fascinating account of how deep sea animals have inspired ideas that spur invention.
Deb Rowan Wright unpacks the High Seas Treaty exclusively for readers of The Marine Biologist magazine.
The Marine Biological Association has a very popular membership category for young people. Lorraine Aldridge embodies the spirit of taking opportunities and explains how MBA membership has helped her at every stage of her journey.
All this plus the latest stories 'in brief', book reviews, and opportunities to get involved. Full access to the printed and online editions is a benefit of MBA membership. However, you can read exclusive articles from this edition:
Seven islands, one seabird by Constance Schéré. https://mymba.mba.ac.uk/resource/seven-islands-one-seabird.html
My MBA membership journey so far by Lorraine Aldridge. https://mymba.mba.ac.uk/resource/my-mba-membership-journey-so-far.html
Our podcasts explore articles from each edition of the magazine in depth. In our latest podcast 'Slow-motion speed dating and other shark matters' we are proud to welcome Professor David Sims. Listen here https://open.spotify.com/show/7bNsvg0hvsTZXCNoWXOjcu
The magazine is available in print and online and is just one of the benefits of membership of the Marine Biological Association. Members are supported on their journeys in marine biology and there is a membership category for anyone interested in life in the sea. Join the MBA today and connect to a global community of marine scientists and professionals.
Next editions
July 2023 (copy deadline 17 April 2023)
October 2023 (copy deadline 18 July 2023)
About the magazine
More info
The Marine Biologist Magazine
view our articles
More info
The Marine Biologist podcast
More info
The Marine Biologist Podcast
submit an article
More info
 Guidelines for contributors
Advertise
More info
 Advertise in the magazine
become a member
More info
The Marine Biologist Podcast
Our podcast explores articles from each edition of the magazine in depth.
In our latest episode, we are proud to welcome shark expert Professor David Sims for a conversation about basking shark 'speed dating' and much more.
Can we help?
If you have an idea for an article, would like to advertise on our pages, or have any feedback on the magazine we would be delighted to hear from you.