Benthic Ecosystems
And Environmental Change
We study the structure and functioning of coastal marine ecosystems across a range of spatial and temporal scales, to better understand how marine life is responding to rapid environmental change. We adopt a range of approaches – including field surveys, laboratory experiments and molecular techniques – to investigate ecological patterns and the mechanistic processes driving them.
Our research focusses on vital coastal habitats such as kelp forests and seagrass meadows and the effects of contemporary stressors, including ocean warming, marine heatwaves, invasive species and coastal water quality. We work across local to global scales to inform approaches to management, conservation and adaptation.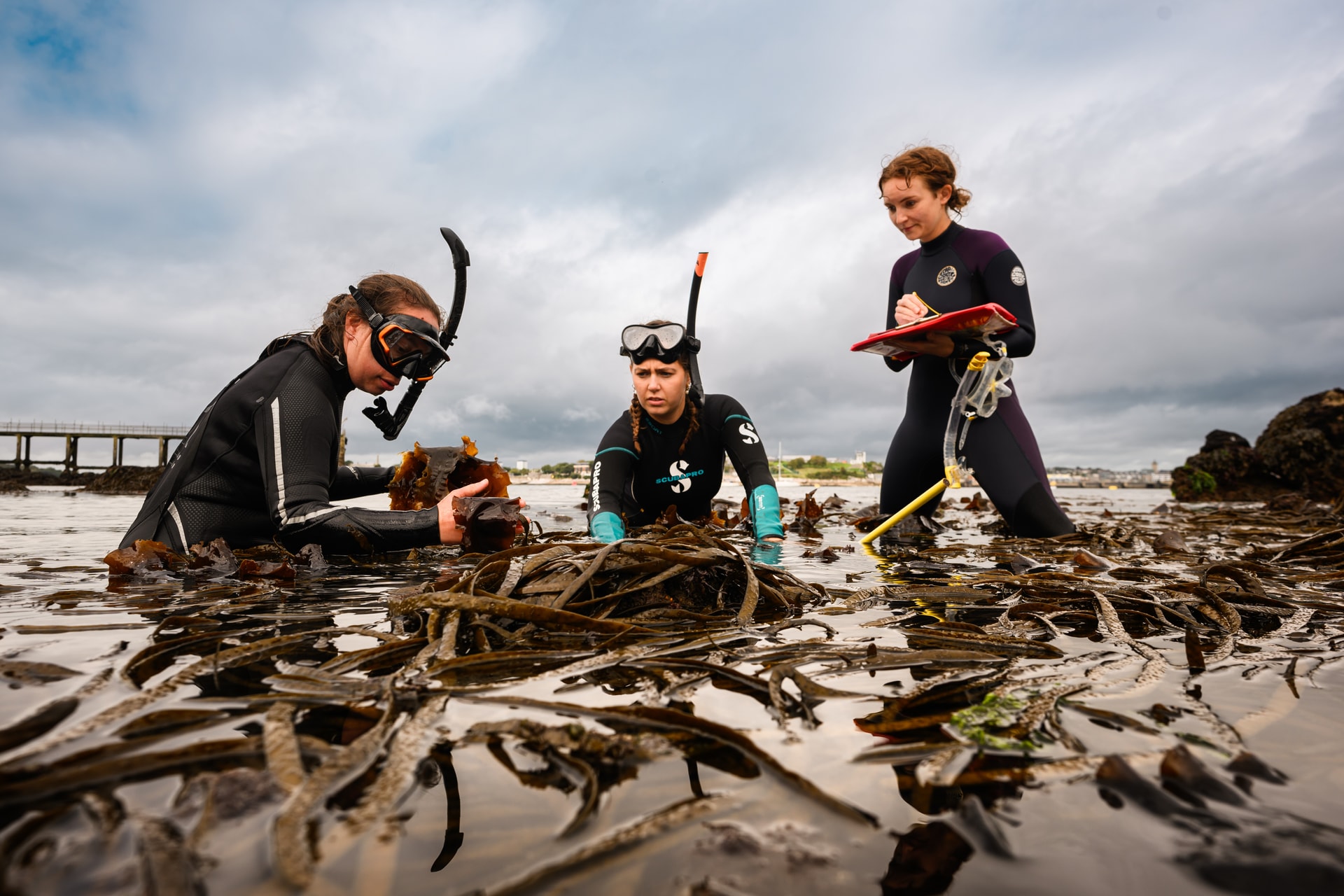 Our Research Impacts
---
Marine Heatwaves
Research by our group and our international collaborators has highlighted the importance of extreme warming events – or 'marine heatwaves' – in driving ecosystem changes. The definition we proposed has been widely adopted by academic and policy communities, including the Intergovernmental Panel on Climate Change (IPCC), and our impact studies have informed management and conservation activities.
Our applied research, in collaboration with small aquaculture companies, has developed and tested new approaches to seaweed farming, and has examined the ecological and societal benefits of kelp farming in the UK. This work has facilitated the growth of the emerging industry while ensuring sustainability standards are maintained.