The latest edition of our exclusive magazine, The Marine Biologist, is freely available until the end of January. The edition is supplemented by our latest podcast, in which Dan Laffoley and Daniela Sturm discuss the importance of Marine Protected Areas.
Marine Protected Areas (MPAs) are designated zones of the marine environment set up and managed for long-term conservation and sustainability goals. While the network of MPAs in the UK is expanding, there are still many pitfalls; why does trawling take place in some marine protected areas? Why are only 0.01% of UK territorial waters highly protected? Are bigger MPAs better than small ones?
This is a huge topic to dive into, but in the latest episode of the Marine Biological Association podcast, Dan Laffoley and Daniela Sturm tell us why protecting areas of the sea is an essential tool for marine conservation, and how MPAs help us tackle the climate and biodiversity crisis.

Dan Laffoley, member of the Marine Biological Association council and former Vice-Chair of the World Commission on Protected Areas, helped to explain the varying types of MPA.
"We could guarantee much more restoration and recovery by using particular types of marine protected areas that fully protect these places: for example, the strict nature reserves of the sea, where you can look, but you can't touch and you can't take."
Dan Laffoley
Daniela Sturm, PhD researcher in phytoplankton biogeography and physiology at the MBA's Plymouth laboratory added;
"We've come to realise that we need to allow space for the ocean to flourish and recover without human interference."
Daniela Sturm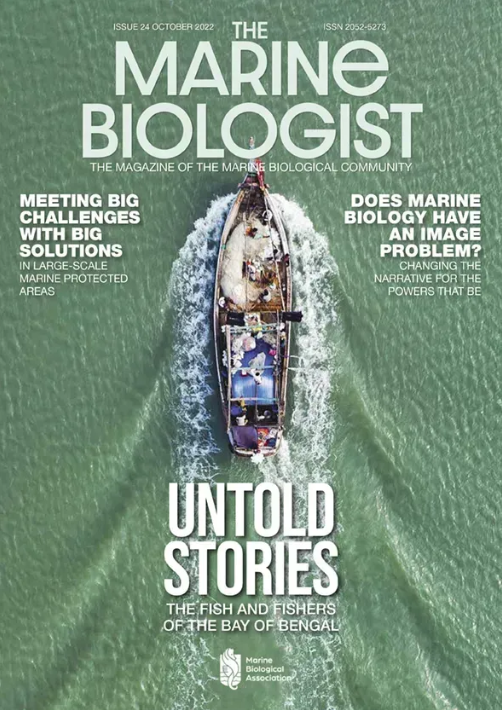 Looking for ways to get involved? One of the most successful Citizen Science projects, Eye on the Reef, is run by the Great Barrier Marine Park Authority in Australia. The study enables users to provide scientific data to researchers and managers, and proves the power of public backing in supporting science. Follow their work by searching #lovethereef on Twitter. To find Citizen Science projects in your area, click here.
For more about MPAs, you can read Daniela's article in the October edition of The Marine Biologist, here.
Listen to the MBA Podcast on Spotify.
To learn about the UK's marine protected areas, visit the JNCC website.
Many thanks to Guy Baker, Dan Laffoley and Daniela Sturm.