To celebrate International Day of Women and Girls in Science, we are highlighting some of our inspiring female marine biologists here at the Marine Biological Association.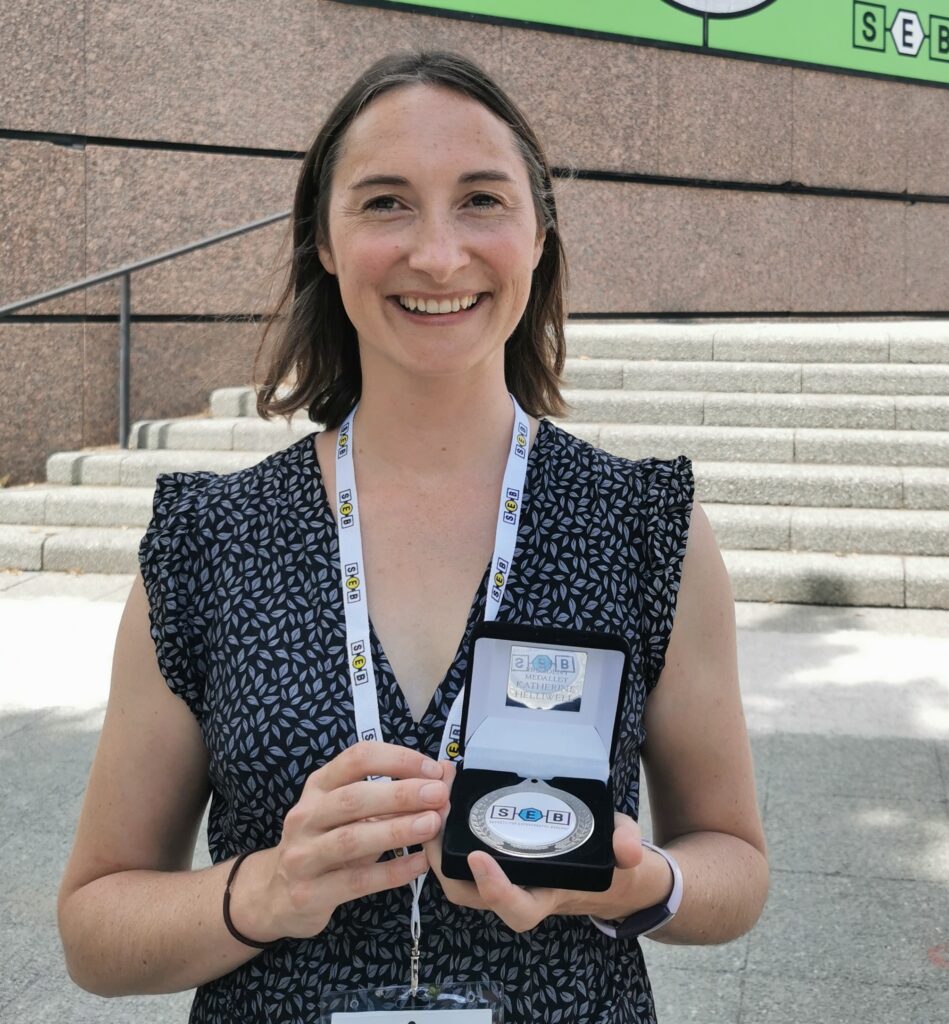 Dr Katherine Helliwell
Dr Katherine Helliwell is a NERC Independent Research Fellow, as a joint appointment with University of Exeter, in molecular microbiology and is Research Lead on the Phytoplankton Ecophysiology group at the MBA.
Katherine first began an interest in algae during her PhD in Department of Plant Sciences at the University of Cambridge, where she investigated the role of vitamins in algal nutrition, evolution and ecology.
"I became drawn to marine algae due to their ecological significance sustaining life in the oceans. This led me to join Professor Colin Brownlee's lab at the Marine Biological Association as a postdoc working on algal signalling. I was then fortunate enough to win a NERC Independent Research Fellowship to set up my own lab, holding a joint appointment."
"Finding your path in academia isn't always straightforward, and you sometimes need to remain resilient in the face of challenges such as grant and paper rejections. But as you develop as a scientist more and more you learn the value of feedback – positive and negative, which can raise new questions, enriches your science and can help you to improve your work and how to present it."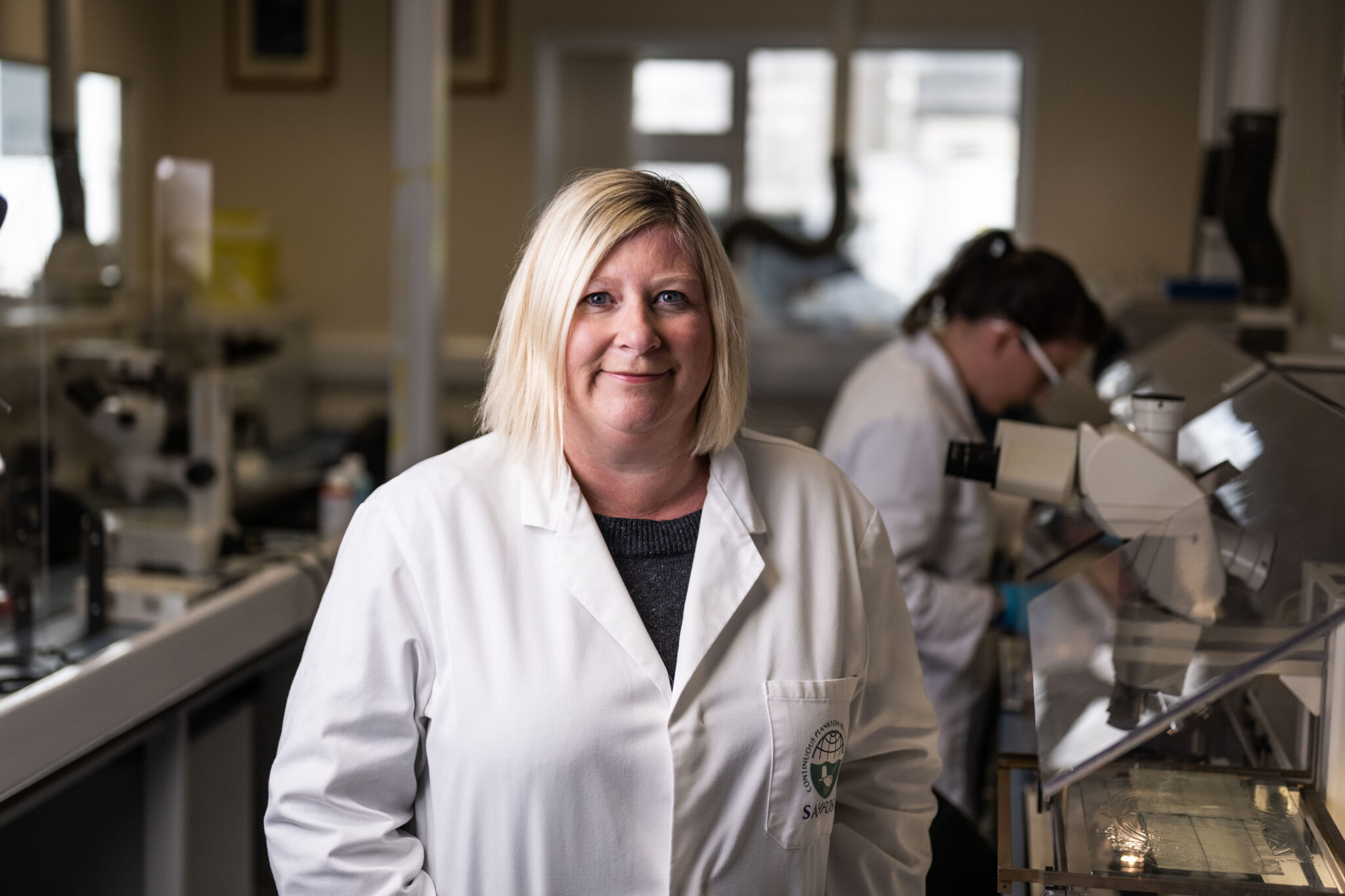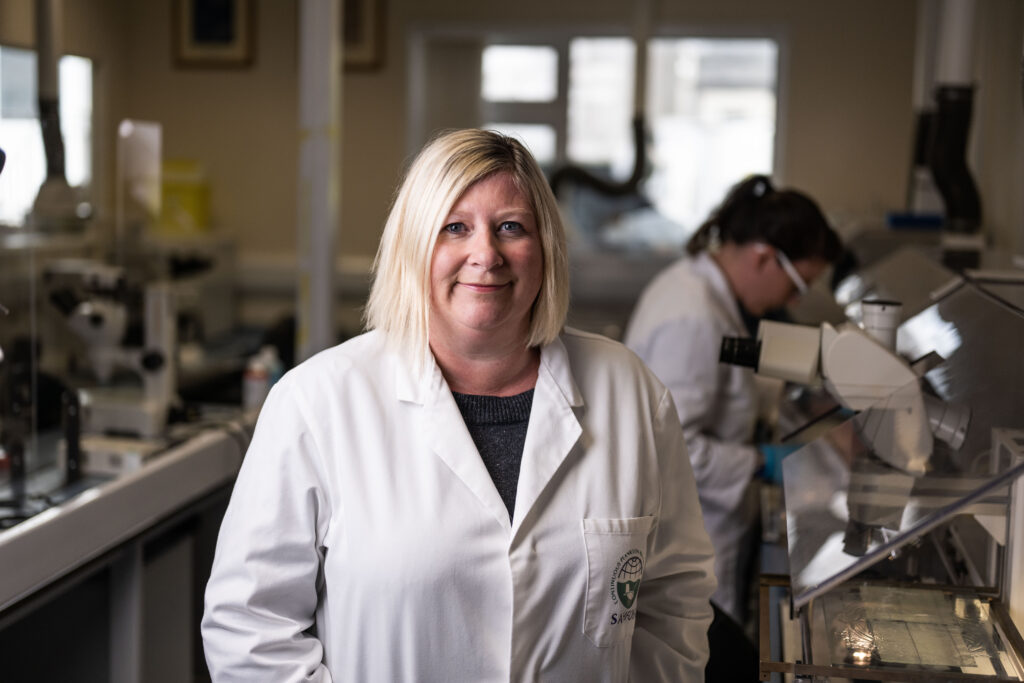 Claire Taylor
Claire Taylor is a plankton analyst and laboratory manager for the Continuous Plankton Recorder Survey.
"After my degree in environmental science at the University of Plymouth, I left for pastures new with my partner as we settled in Staffordshire. Later my now husband and I relocated to Plymouth and I took on the role of a Plankton Analyst with the Sir Alister Hardy Foundation for Ocean Science back in 2003. I am now the Laboratory Manager for the CPR Survey where I manage the workload of our analyst team, both in terms of CPR analysis and net caught plankton contract work. Although we are a fairly small team there is always plenty of work to keep us busy!"
"A typical day for me will involve analysing of plankton samples in the morning followed by managing day-to-day laboratory tasks in the afternoon. I have also organised several international taxonomic workshops and am the Technical Secretary for the NE Atlantic Marine Biological Analytical Quality Control Scheme."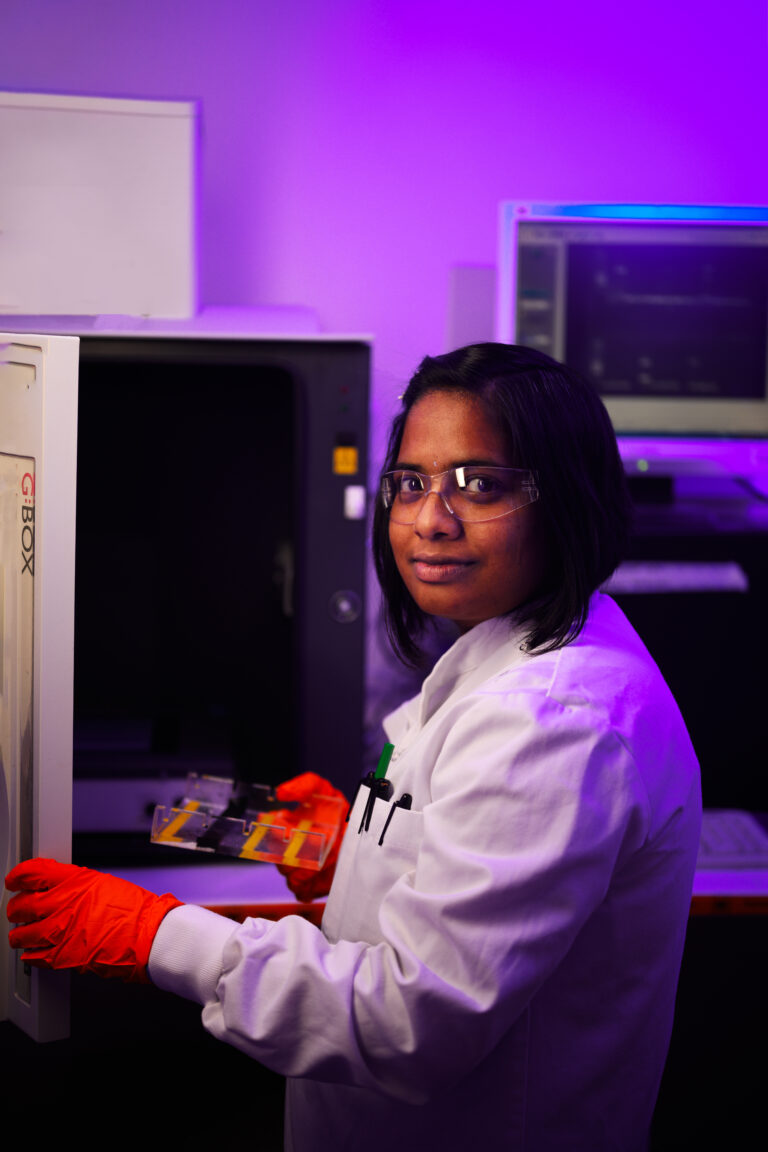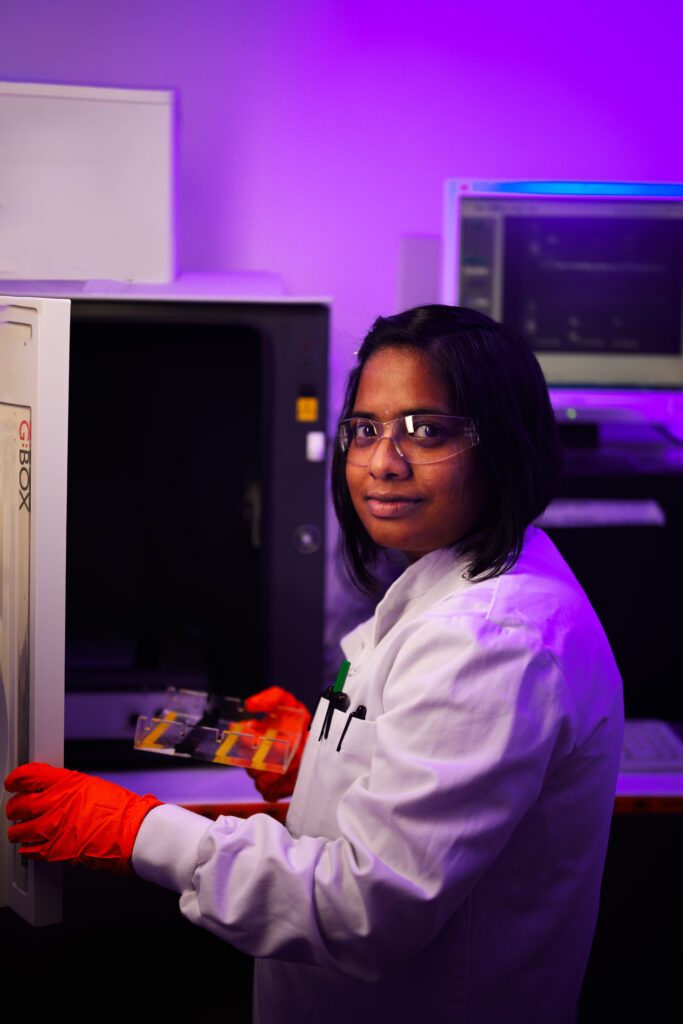 Dr Trupti Prakash Gaikwad
As a cell and molecular research technician, and manager of the Mary Parke Bioimaging Centre, Dr Trupti Prakash Gaikwad works within the bioimaging facility and oversees our high-spectral microscopes. In 2020, Trupti received the Asian Women of Achievement Award.
"I have always been inspired and fascinated by biological science. I obtained a BSc in agriculture and an MSc in agricultural microbiology from India, before getting my PhD in biological sciences University of Exeter in 2017. After that, I worked as a research fellow at the University of Warwick, and then as a post-doctoral research fellow at the University of Plymouth. In 2019, I joined the MBA.
My role as the manager of the microscopy suite involves training new students and staff on high spectral microscopes including the super resolution confocal microscope, laser capture microdissection microscope, Total Internal Reflection Fluorescence microscope, Mesolens and many more. As a researcher, I am trying to understand the physiology of diatoms, and study calcium and phosphorus signalling pathway with help of microscopy. Diatoms play important role in climate change processes and marine food web, yet we still don't know a lot about them."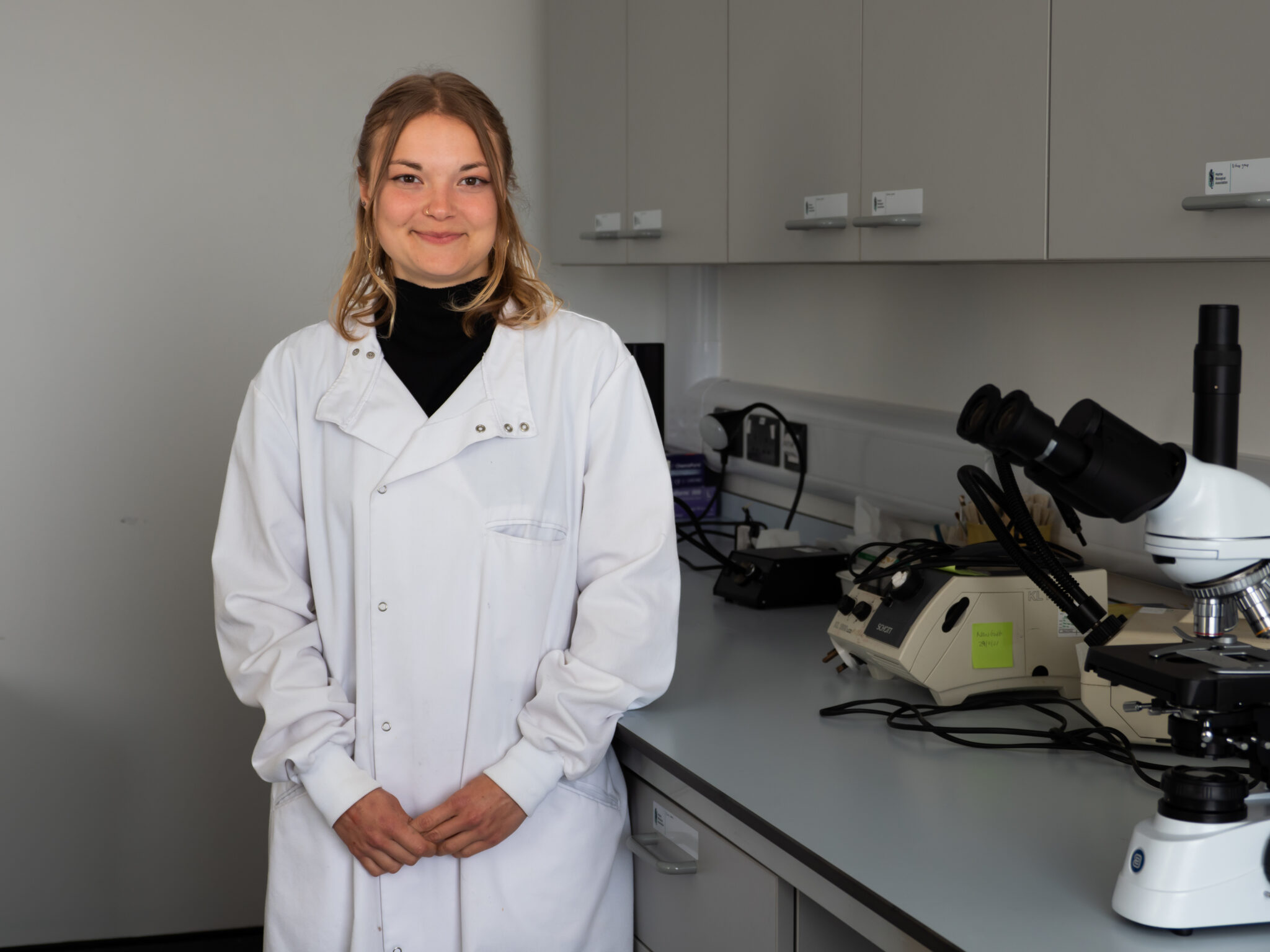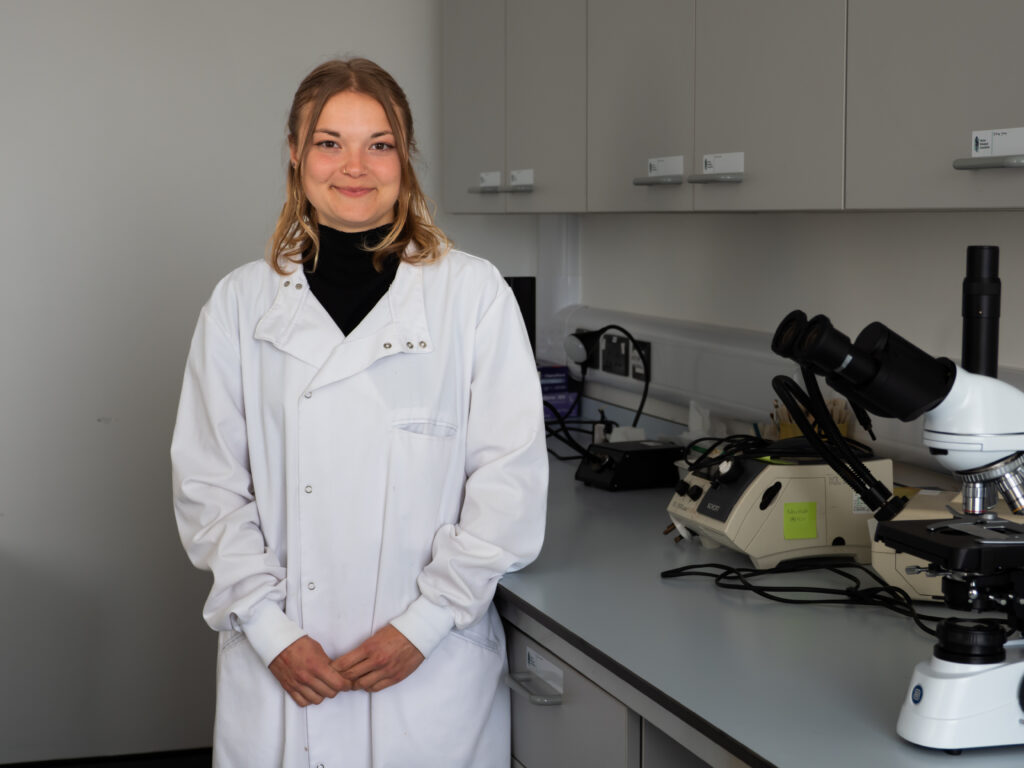 Rebekka Uhl
As a research technician on the Darwin Tree of Life project, Rebekka Uhl is responsible for collecting and identifying marine specimens before preparing them for genome sequencing.
"I grew up by the sea in Thailand, which made me fall in love with marine biology at a very young age. I studied Biology at the University of St Andrews, to help build my career in this field, but then veered off in a slightly different direction to complete a master's of research in biochemistry. Post-master's, I wanted to refocus on my passion for marine biology, and so moved to Plymouth to carry out an internship at the National Marine Aquarium. Shortly after, I started my role here.
As a woman in STEM, it isn't always easy to find a way into scientific opportunities, but I have been lucky to have met so many researchers who showed an interest in my career and invested their time and effort into helping me succeed. I am proud of the relationships I have cultivated with my colleagues and supervisors, as they have been vital in allowing me to find new opportunities, succeed in applications or even just in helping me figure out my career path."