Algal Microbiome
and Ecophysiology
Marine algae are an evolutionarily and metabolically diverse group of organisms that sustain life in the oceans as major primary producers. Despite their crucial environmental importance, basic aspects of algal biology, physiology and genetics remain unexplored. A key motivation of our work is elucidating fundamental molecular mechanisms controlling how algae interact with their environment and other planktonic microbes in the ocean, how these interactions evolve, and the metabolic processes that govern them.
We employ molecular and cell biology methodologies such as CRISPR-Cas9 gene editing, proteomics, microscopy, genome mining as well algal physiology. Another key ambition is developing and applying environmental sampling approaches to study natural phytoplankton populations, to better understand the environmental factors controlling them.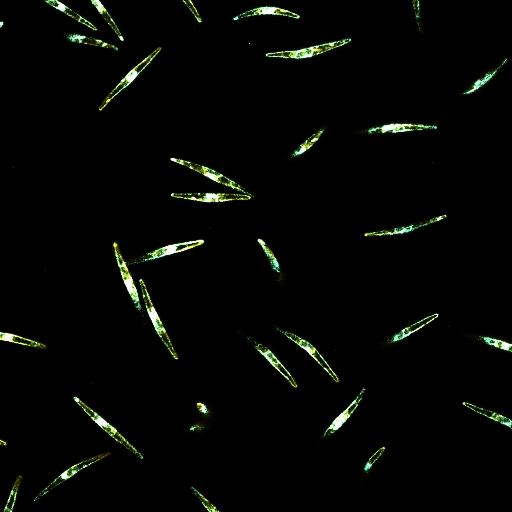 Our Research Impacts
---
Diatom Sensory Mechanisms
One of the most globally abundant phytoplankton taxa are the diatoms. These single-celled microalgae are particularly successful bloom formers. Our recent work has shed important light on how diatoms sense the availability of the crucial phosphorus, which controls diatom growth and productivity in the oceans. This work, published in Current Biology demonstrated a new role for calcium ion (Ca2+) signalling in eukaryotes, for phosphate sensing, which has not previously been described. We also identified that this novel phosphorus-Ca2+ signalling pathway coordinates rapid crosstalk between phosphorus and nitrogen metabolism, maximising diatom competition for two critical nutrients. This work provides vital insight into how diatoms are so successful in rapidly responding to environmental cues such as nutrient supply, to dominate algal bloom formation.
Phytoplankton-bacteria interactions
We are also interested in studying the biotic interactions of phytoplankton with other microbes. A key focus has been examining the role of vitamins in driving synergistic interactions with bacteria. Our work on vitamins in the sea has been featured by the NY Times. We are now broadening these investigations to study antagonistic diatom-bacteria interactions. A recent study isolating naturally-occurring bacterial pathogens of diatoms from the Western English Channel, identified peaks in pathogen detection during demise of a diatom bloom. This work raises important questions regarding impacts of antagonistic bacteria on the health of natural diatom populations. This is particularly pertinent in light of evidence of declining diatom abundances in this productive coastal ecosystem.
Latest Projects