Register Now
Our marine environment is intricate, interconnected and vital to all life on earth. Find out who is driving change in ocean conservation and learn how you can become part of the solution.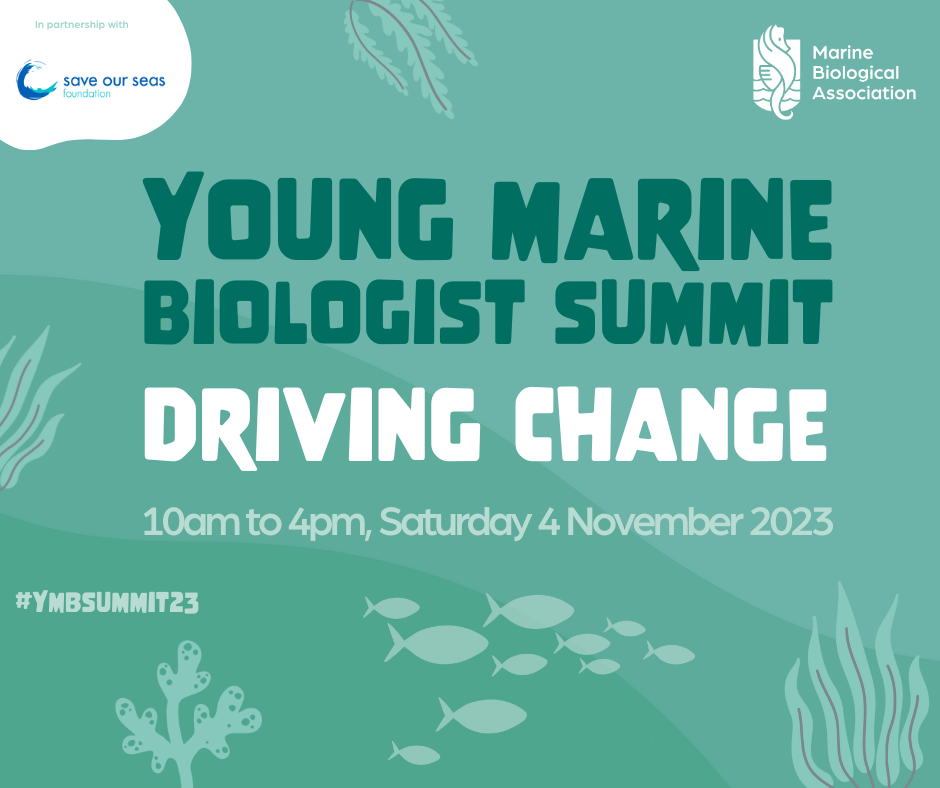 This November, join fellow marine biology enthusiasts and professionals from around the world in a unique online gathering to learn more about the ocean and life that resides there.
The Young Marine Biologist (YMB) Summit is a free, online event run by The Marine Biological Association (MBA) in partnership with Save our Seas Foundation and is aimed towards young people with an interest in marine biology.
This year's theme will be 'Driving Change' which will showcase the successes of individuals, organisations and innovations that are making a difference in ocean conservation.
Join us to feel inspired on how you can become part of the solution to some of the ocean's most pressing issues.
The Summit includes:
Inspiring talks from professional marine scientists and science communicators.
Opportunity to ask our experts your questions
Careers panel on how to become a marine biologist.
Sealife Showdown – a popular, interactive poll to vote on which marine species is most adaptable to change.
Marine biologist, writer and broadcaster Dr Helen Scales, who is co-hosting the Summit said: "The YMB summit is unique and wonderful because it brings together like-minded young people all around the world who share a love of sea life and science. We are a global gang of ocean fans! It's amazing to help the next generation of ocean explorers, scientists and advocates meet with and learn from all sorts of professional marine biologists. I wish there had been something like this when I was starting out."
The Summit takes place on Saturday 4 November, 2023 10am to 4pm GMT. The event is open to anyone from anywhere in the world, including MBA Members and non-members.
Register online: https://mymba.mba.ac.uk/ems-event-booking-page/young-marine-biologist-summit-driving-change.html
Dr Helen Scales is available for media interviews. For more information and to book an interview, please contact the Communications Team with the details below.
If you are watching or taking part in this year's Summit, why not share your experience on social media? Tag us on Twitter, Facebook or Instagram and use the hashtag, #YMBSummit23.