Aimed at early careers scientists, the PlyMSEF23 Conference welcomed marine researchers from across Plymouth to share their work.
The 2023 conference was held at Plymouth Marine Laboratory (PML), with members of the Postgraduate Organising Committee including the MBA's Maxine Canvin, Emily Cooper, Kai Cursons and Yasmin Meeda.
The packed programme included keynote speeches by Dr Anthony Burchill and Dr Amelia Bridges, numerous presentations, poster sessions and even a quiz, won by MBA PhD student Matt Waller.
MBA and University of Exeter PhD student, and Chair of PlyMSEF's Plankton Dynamics session, Yasmin Meeda said of the conference;
"PlyMSEF2023 was a huge success thanks to such a fantastic committee and to everyone who turned up and participated. It was incredible to hear about the diversity of research in marine science that is being done in Plymouth. I was also extremely impressed by the level of high quality talks given by graduate students."
Yasmin also singled out the flash talks as a highlight. Due to the high number of applicants for presentations this year, the committee introduced the flash talks to allow as many early careers researchers to share their work as possible. The catch? They only had two minutes with which to introduce themselves and their research. These two minute talks also introduced attendees to posters which were shared at the day's final poster session.
The conference concluded with an award ceremony. Voted for by Trustees from University of Plymouth (UoP), Diving Diseases Research Centre, Plymouth Marine Laboratory (PML), National Marine Aquarium and the Marine Biological Association (MBA), honours given to the best talk and best poster.
Winners
Trustee Award for Best Talk : Emily Cooper, MBA. The effect of oxygen availability on sterol biomarker production by the sediment fungus Mucor circinelloides.
Trustee Award for Best Poster: Lily Anna Stokes, PML. Building evidence for action: Novel assessment of ocean acidification impacts around the UK.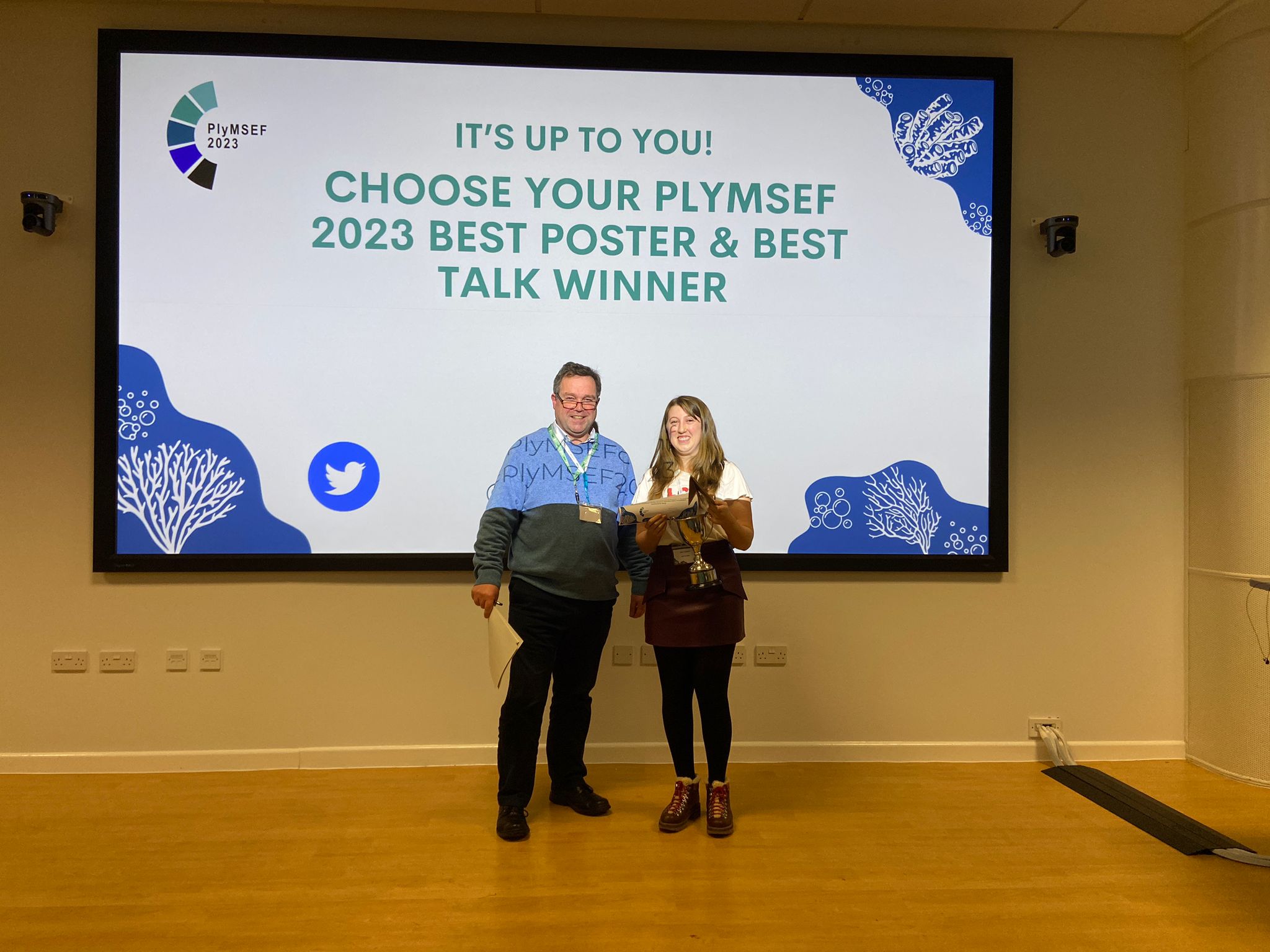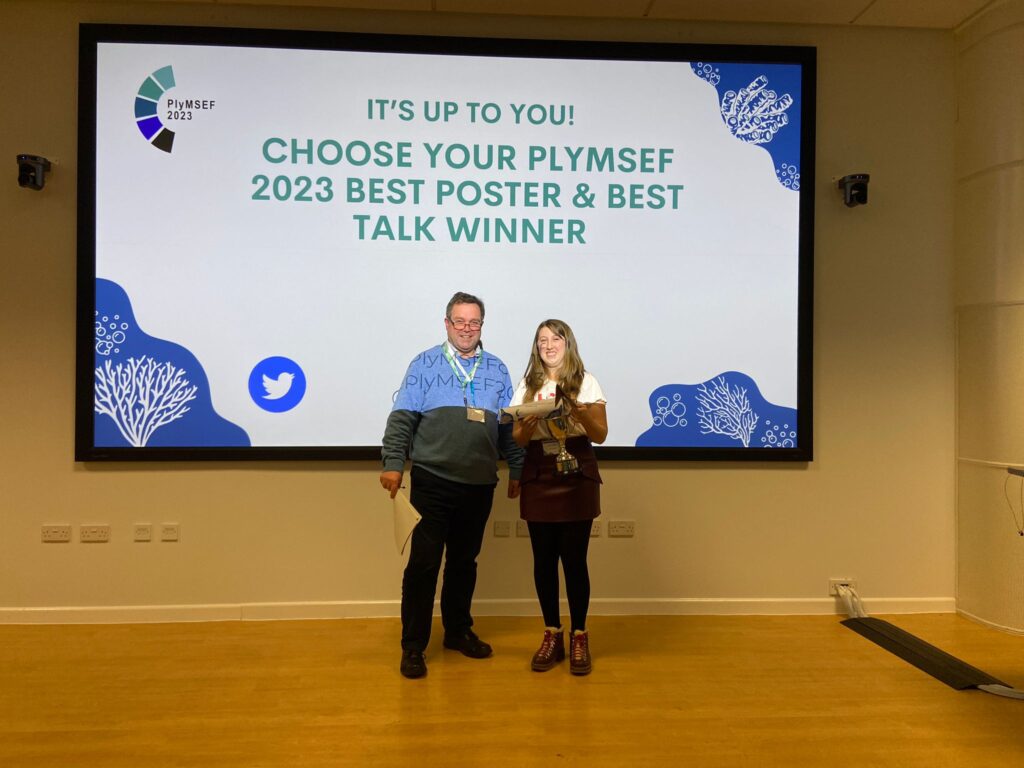 The day's other prize winners were:
Trustee Talk 2nd place – Ellie Murphy, MBA
People's choice best talk – Charlotte Clubley, UoP
Trustee Poster 2nd place – Simone Louw, PML
People's choice poster – Maxine Canvin, MBA
PlyMSEF23 also featured an MBA Membership display. Students and professionals joining the Marine Biological Association receive multiple benefits, including applying for student travel bursaries, attending MBA training courses, access to the National Marine Biological Library and influencing marine policy.
Find out more information about becoming a MBA Member.