The Marine Biologist: Latest Issue
The Marine Biologist magazine brings you the latest developments in ocean science, policy, and conservation.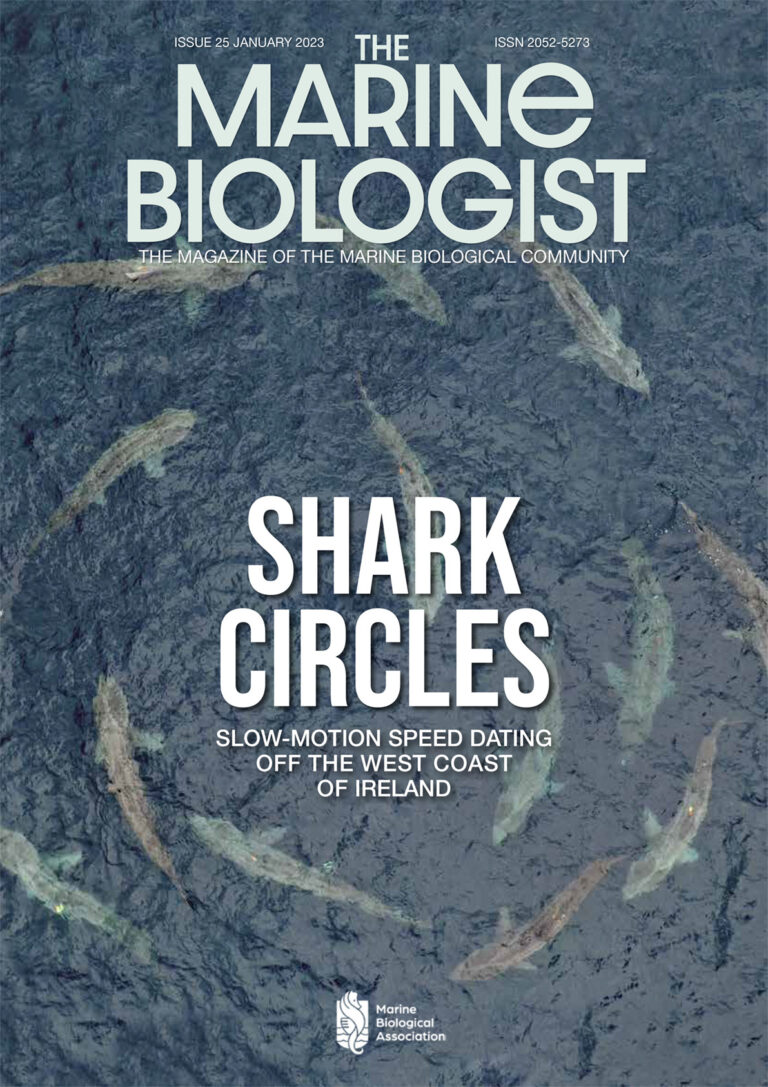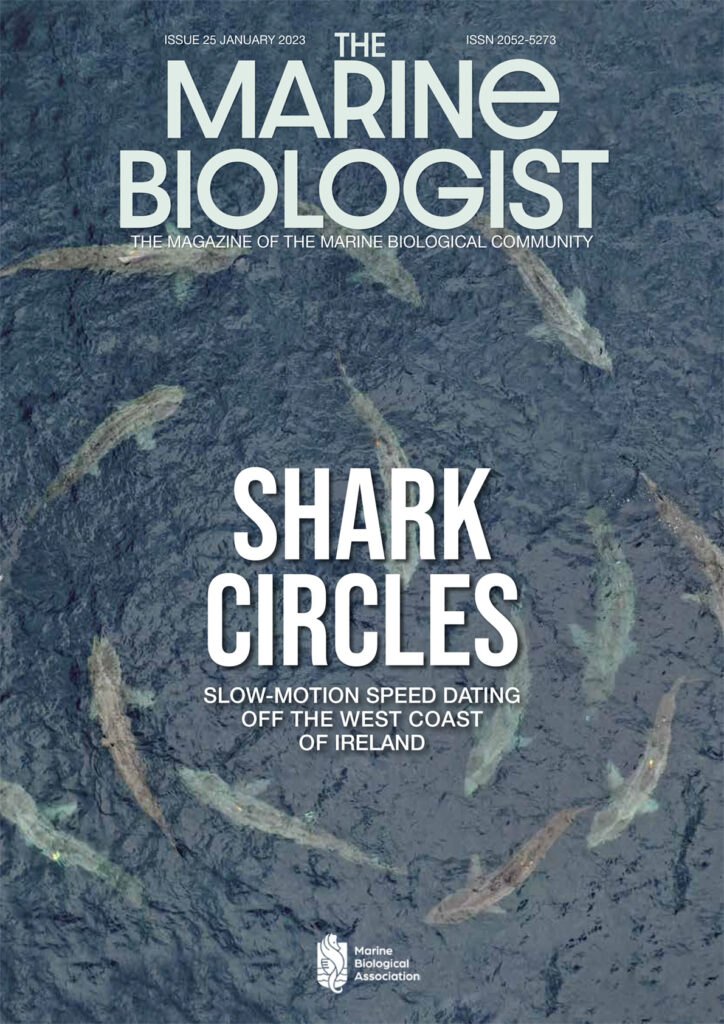 The Marine Biologist is a beautifully produced and exclusive quarterly magazine that covers all the important developments in our knowledge of ocean life.
'Large sharks formed a rotating ring that appeared to remain spinning for hours. What were the groups doing?' Professor David Sims.
Studying rarely seen and complex shark behaviour in clear surface waters must be a researcher's dream scenario. The cover story of the January edition features the MBA's renowned Movement Ecology and Conservation of Ocean Predators group doing just that among groups of giant basking sharks which swirl like eddies in graceful groups.
In 2022, we said goodbye to a truly iconic figure in 20th Century science. Andrew Watson and Mike Whitfield pay tribute to James Lovelock—one-time director and long-time friend of the MBA.
A stunning article on icebergs and a marine biologist's view of a Red Sea mega-tourism project are among the high-quality and thought-provoking features in this edition. All this plus the latest stories 'in brief', book reviews, and opportunities to get involved. Full access to the printed and online editions is a benefit of MBA membership. However, you can read exclusive articles from this edition:
'A tribute to James Lovelock' by Andrew Watson and Mike Whitfield
'Businesses call time on unsustainable fishing' by Tom Pickerell
Our podcasts explore articles from each edition of the magazine in depth. In our latest podcast 'Time to talk about Marine Protected Areas' we are proud to welcome Dan Laffoley, Ocean Elder and well-respected world leader on marine protected areas. Listen here.
MBA members receive four editions a year, additional content, access to our Membership Portal, and a host of other benefits.
Next editions
April 2023 (copy deadline 30 January 2023)
July 2023 (copy deadline 17 April 2023)
October 2023 (copy deadline 18 July 2023)
About the magazine
More info
The Marine Biologist Magazine
view our articles
More info
The Marine Biologist podcast
More info
The Marine Biologist Podcast
submit an article
More info
 Guidelines for contributors
Advertise
More info
 Advertise in the magazine
become a member
More info
Can we help?
If you have an idea for an article, would like to advertise on our pages, or have any feedback on the magazine we would be delighted to hear from you.