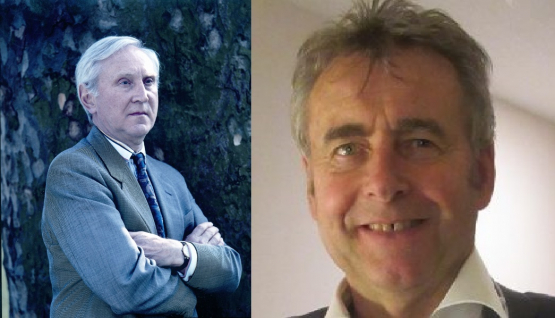 It is with great sadness that we are announcing that two MBA members who played significant roles within the MBA, and therefore who some of you may have known, have recently passed away. Brief details are provided below.
Sir Crispin Tickell, MBA President, 1990 to 2001
Sir Crispin Tickell, a career diplomat and environmentalist who led the MBA from 1990 to 2001, passed away on January 25th 2022 aged 91. Professor Mike Whitfield MBA director from
1987 – 1999
noted that Sir Crispin was a "strong and energetic leader". A full obituary can be found here.
Professor Mike Thorndyke, JMBA Editor-in-Chief, 2012 to 2017
Professor Mike Thorndyke, a longstanding member of the MBA and Editor-in-Chief of the Journal of the Marine Biological Association from 2012 to 2017, passed away on January 25th 2022. For many years Professor Thorndyke was director of the Kristineberg Marine Research Station in Sweden. As a champion for marine stations he was also one of the original proposers for a 'World Association of Marine Stations', speaking of his experiences in November 2021 at the World Congress of Marine Stations (WAMS) and was also President of the European Network of Marine Stations (MARS) from 2008 to 2012
He was very well-known amongst the international marine community being an enthusiastic contributor and lead for many multi-national and multi-disciplinary networks. Tributes have been coming in from colleagues around the world and an obituary will be published in the JMBA in due course.