Written by Joanna Harley
On a sunny day in June, 37 naturalists and 27 school students joined forces with the Darwin Tree of Life Project (DToL) for the Marine Biological Association's annual Bioblitz at Mount Batten Bay. The Bioblitz ran simultaneously between Mount Batten Bay, Plymouth and Little Sparta, Scotland, and the day was spent recording species, collecting organisms for genome sequencing, and running workshops.
So, what is a Bioblitz?
Biological recording is a great way for people of all ages to engage with nature and contribute to the protection of our local habitats. Bioblitzes present a unique opportunity for members of the public to work with scientists and field experts to learn about nature and record biological observations. The more people observing a habitat, the more organisms are recorded. This, in turn, creates a comprehensive overview of the ecosystem.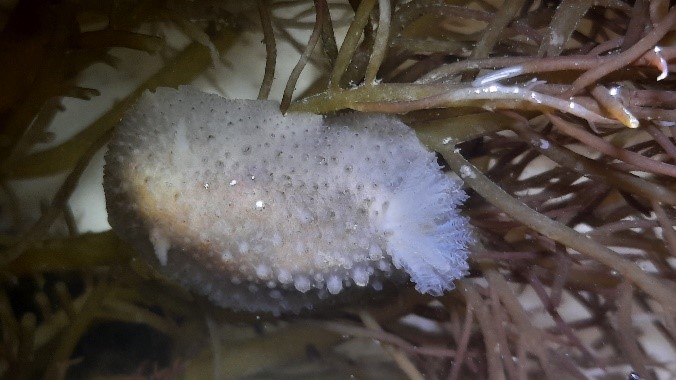 At Mount Batten Bay, the Bioblitzers recorded 393 terrestrial (land) species and 185 marine species. They did this by using iNaturalist, an app available to anyone anywhere, and which helps to identify and record animals, plants and fungi. One new species was collected for genome sequencing, the sea slug Doris ocelligera (pictured above).
In Little Sparta, the DToL team from the Royal Botanic Garden Edinburgh (RBGE) collected 21 species which will have their genomes sequenced at the Wellcome Sanger Institute.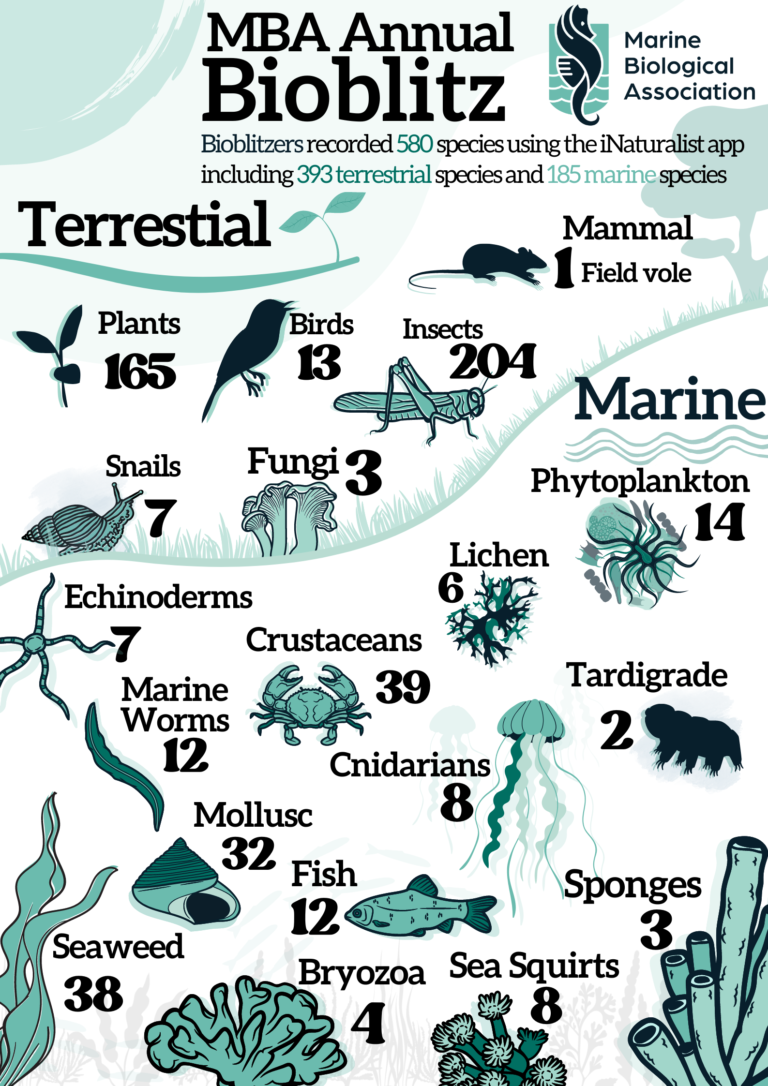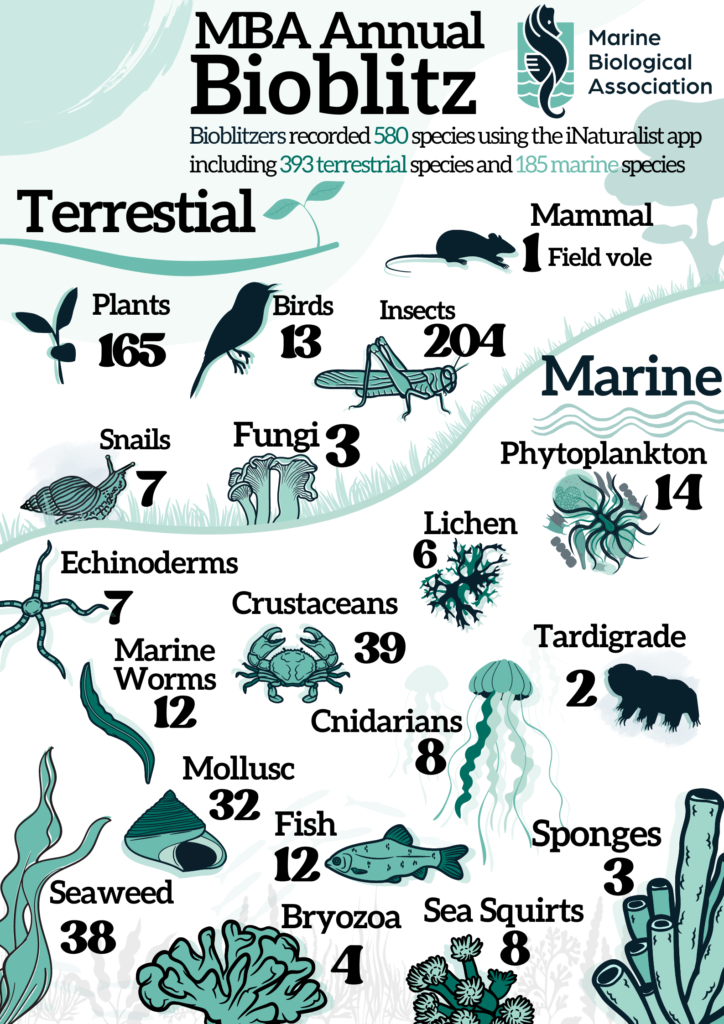 What is the Darwin Tree of Life Project?
The Darwin Tree of Life project aims to create a publicly available library of genome sequences from 70,000 species across the UK and Ireland. Such a vast collection of high-quality genetic information will pave the way for generations of scientists to;
Understand evolution
Create new medicines
Find new compounds
Protect biodiversity
Mitigate against global challenges such as climate change.
This Bioblitz was partly a testing ground for communicating the value of the Darwin Tree of Life Project, and opened up a discussion about the ethics of destructive sampling. The workshop delivered by the MBA DToL team on topic had an overwhelmingly positive response from school students who contributed to the discussions and shared their own thoughts on working with living things for research.
Why collect eDNA?
While at Little Sparta, the team from DToL RBGE tested a method of sampling environmental DNA (eDNA).
eDNA provides genetic data about which species left cells and DNA in the water. Public datasets of genetic information provide a reference point for matching eDNA and Bioblitz data, which could transform the way ecosystems are monitored and changes are predicted. As the Darwin Tree of Life publishes genomes, the project adds to a dataset which can be used globally, free of charge, allowing many minds to make many discoveries.
We would like to thank the field experts who dedicated their time to leading activities and helping with identification, the Mount Batten Centre Staff and our Darwin Tree of Life partners. In particular, we would like to thanks Nick Crutchley, who put an enormous amount of time into developing and testing the eDNA sampling.