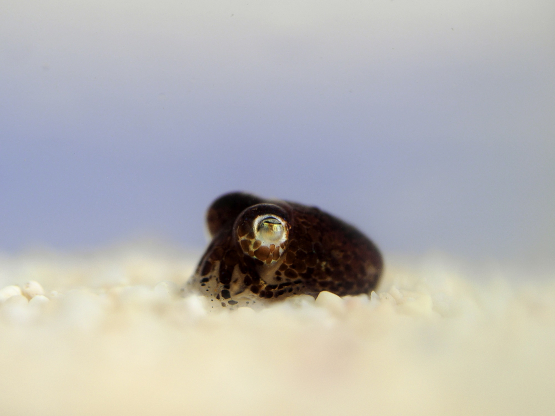 Without action to curb climate change and protect the health of global ecosystems, Earth is forecast to lose 50 per cent of its biodiversity by the end of this century.
Researchers from the Marine Biological Association (MBA) are collecting marine species in a UK-wide initiative to sequence the genomes (genetic information) of thousands of native species.
This collection will help build a digital library of DNA sequences for all known life forms and can help create effective tools for monitoring and protecting ecosystems, preventing biodiversity loss and enhancing ecosystem services.
Sequence locally, think globally: The Darwin Tree of Life Project has been published in a special issue of PNAS dedicated to the Earth BioGenome Project (EBP).
Collaborators hope that the extensive genome mapping will be used by evolutionary, ecological, conservation, and biotechnology scientists to carry out large-scale investigations of species.
EBP is a global effort to map the genomes of all plants, animals, fungi and other microbial life on Earth.
The Darwin Tree of Life Project (DToL), as part of EBP is a collaboration between biodiversity organizations and genomics institutes to collect specimens, robustly identify them, and release data openly for the global community to use to build future science and conservation efforts.
The DToL project aims to sequence genomes for around 70,000 species in Britain and Ireland and has submitted over 200 complete reference genomes to public databases in its first two years.
The MBA is one of eleven DToL partners including the University of Cambridge, University of Oxford, Natural History Museum, Wellcome Sanger Institute and the Royal Botanic Gardens, Kew.
Lead investigators Dr Nova Mieszkowska and Professor Willie Wilson are heading the MBA project team committed to sample collection of marine and coastal species.
Dr Mieszkowska said: "The MBA is uniquely positioned to provide marine species from a range of marine habitats and ecosystems, including Non Indigenous Species and those showing rapid shifts in leading or trailing distributional range edges due to climate change. Our wealth of long-term time-series, experienced field ecologists, and technically skilled cellular and molecular scientists means that we are trailblazing the genome sequencing of marine species and contributing to a project driving a UK-wide paradigm shift in the knowledge and understanding of the genetic information of organisms."
Professor Wilson added: "MBA has a rich history of monitoring oceanic and intertidal species that goes back to the early 1900s; this provides relevant context since the western English Channel acts as a transition zone between warmer southern species and cooler northern species. Consequently, interesting and rare finds happen on a weekly basis, a veritable hotbed of marine biology!"
Live specimens are identified, photographed, and carefully recorded. Because species can be hard to identify, they DNA barcode all specimens at cellular levels before proceeding to genomic analysis.
So far the team at MBA have collected 568 different species for the project, which equates to 6229 samples. The team have also identified Sepiola tridens (Bobtail squid), living in the North Sea and north-eastern Atlantic Ocean.
First described in 2010, this often overlooked species was identified by the DToL team using the barcoding method and highlights the importance of a molecular approach to taxonomy and identification.
This project will allow the MBA to add many more genome records into databases for species that aren't represented yet, allowing future projects to more accurately identify these overlooked and obscure species using barcoding techniques.
Genome mapping has already helped investigations of threatened predator species and fish stock monitoring, and DToL are developing a rich programme of outreach and engagement work bringing science and species mapping to the community.