The sea slug Berghia coerulescens has been recorded for the first time in the British Isles.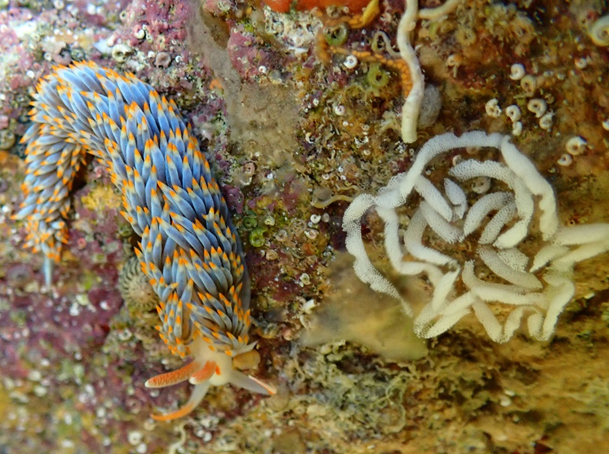 Nick Jouault, former chair to the Marine Biology Department of the Société Jersiaise, sighted the nudibranch (confirmed by expert Bernard Picton) on 8th August 2022 near Les Écréhous reef in Jersey. Founded in 1873, the Société Jersiaise is dedicated to the study of Jersey's archaeology, language, history, and environment. As well as conducting regular citizen science projects, the Société Jersiaise regularly works with the Government of Jersey to monitor and record the marine environment.
Nick can regularly be found on Jersey's shores monitoring and recording unusual finds, of which B. coerulescens is certainly one. The discovery of this nudibranch came at low tide in a permanently flooded gully that runs through the centre of Les Écréhous reef.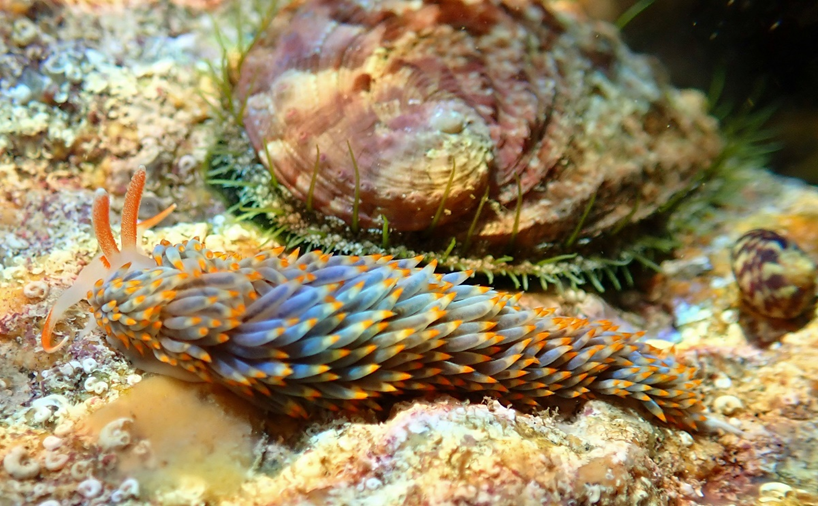 In a recent review of local marine invertebrates, it was noted that B. coerulescens is principally found in the Mediterranean, with isolated reports along the French Atlantic coast. The first regional record of the species was at St Malo in 1900, and until the 1950s was irregularly seen in the same area. Sightings declined due to the building of a hydroelectric barrage that altered the habitat.
It is still being investigated as to whether Nick's sighting represents a reintroduction of the species to the region. This important new sighting has been recorded in the databases managed by the MBA Data Team. The Data Team coordinate DASSH, the national archive for marine species and habitats data. As the UK node of the Ocean Biodiversity Information System (OBIS), and part of the UK Marine Environmental Data and Information Network (MEDIN), we share and publish important new sightings such as this to increase our knowledge of the marine environment and ensure everyone has access to high quality data and information.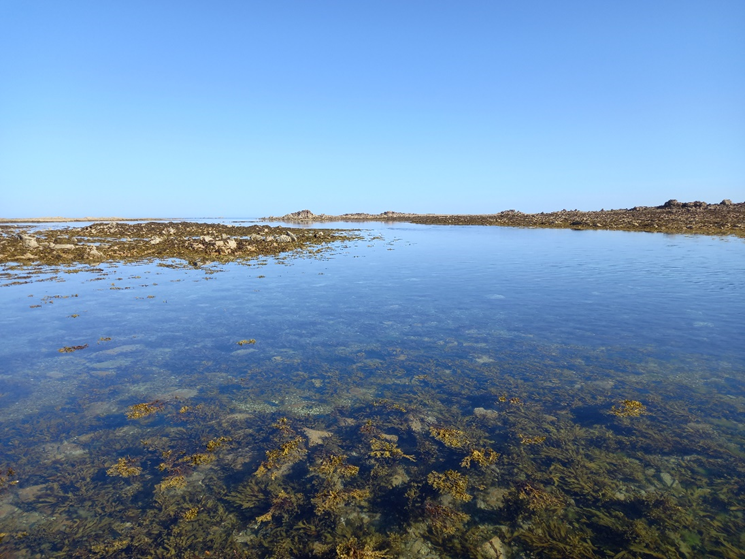 Offshore reef Les Écréhous lies 6 miles from the north east coast of Jersey, and is particularly noted for its 12 metre tidal range, and diversity of marine and bird life. A RAMSAR site and marine protected area, it was also the location for the first British record of the nudibranch Dendrodoris limbata.
Recorded in 2014 by marine biologist and filmmaker Sue Daly, D. limbata was found subtidally, with subsequent sightings occurring during boat dives. Of the discovery, Sue said;
"I remember being very excited when I saw my first Dendrodoris limbata, it was such a large and striking nudibranch!"
D. limbata is a non-native species, normally endemic to the Mediterranean. Regionally reported along the coast of Brittany, its range now includes the Channel Islands. More information can be found in Sue Daly's book, Marine Life of the Channel Islands. For more about the non-native species of the Channel Islands, click here.