Dr Katherine Helliwell, NERC Independent Research Fellow and joint Research Fellow at the Marine Biological Association and the University of Exeter, was awarded The Society for Experimental Biology's (SEB) President's Medal earlier this year.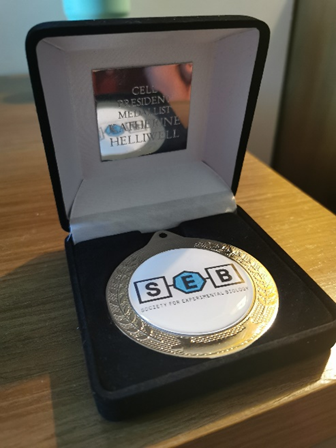 Awarded to three young scientists of "outstanding merit", Katherine was recognised for her work in cell biology, particularly in understanding algal nutrient sensing and signalling pathways.
"I'm absolutely delighted to have received this award! The Society of Experimental Biology brings together a broad community of plant, animal and cell biologists. I feel very honoured for my research to have been recognized in this way."
Katherine was presented with the medal at the SEB Annual Conference in Montpellier, and was invited to give a presentation on her work, alongside fellow winners Dr Marian Hu and Dr Philippa Borrill.
"I am also grateful to the society for supporting my family and I to travel to the annual SEB meeting in Montpelier in order for me to present my work this summer."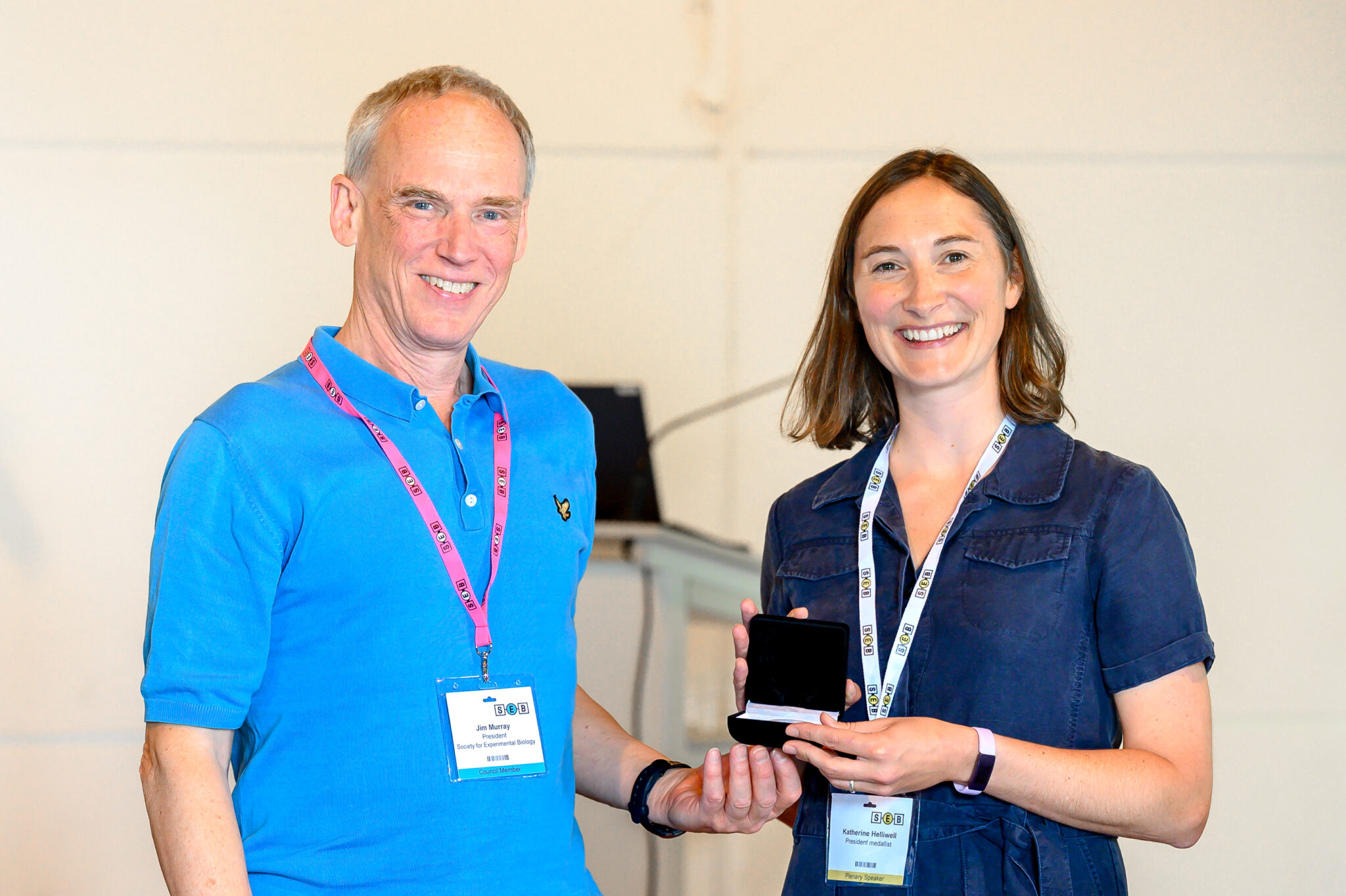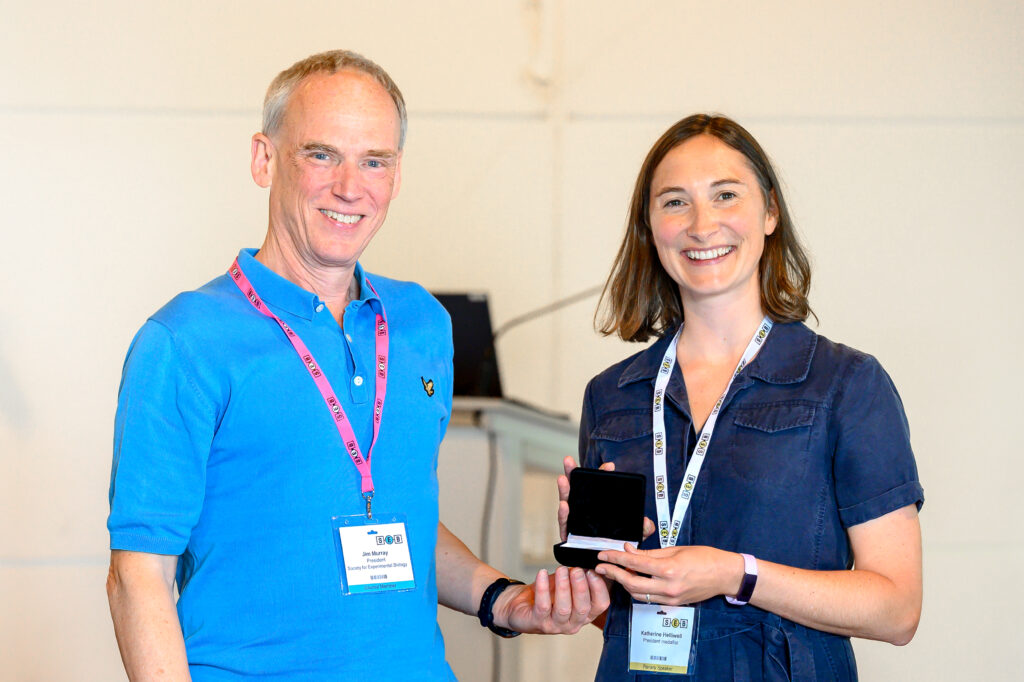 Of Katherine's award, MBA director Willie Wilson said;
"It is always a proud moment when one of our research scientists is globally recognised in this way. Katherine is an exemplary role model at the MBA; her research on how tiny single celled algae function in the ocean is fundamental to understanding global processes that drive the cogs of our planet. Her scientific approaches are visionary, hence winning the prestigious President's Medal is well-deserved and an outstanding personal achievement. Well done Katherine."
Katherine Helliwell is an algal cell biologist interested in understanding how biotic and abiotic factors control the growth, productivity and evolution of single celled photosynthetic microbes, which critically underpin aquatic ecosystems. She holds a NERC independent fellowship and is a joint research fellow between the MBA and the University of Exeter. Her work, in collaboration with MBA fellows Glen Wheeler and Colin Brownlee, has led to the development of state-of-the-art new tools to study environmental perception in diatoms. This has led to breakthrough advances in our understanding of how diatoms are so successful at rapidly responding to environmental cues, such as changes in nutrient supply. Prior to joining the MBA, Katherine worked in Professor Alison Smith's group in the Department of Plant Sciences in Cambridge, where her work advanced understanding of the roles of vitamins in phytoplankton metabolism, evolution and ecology.